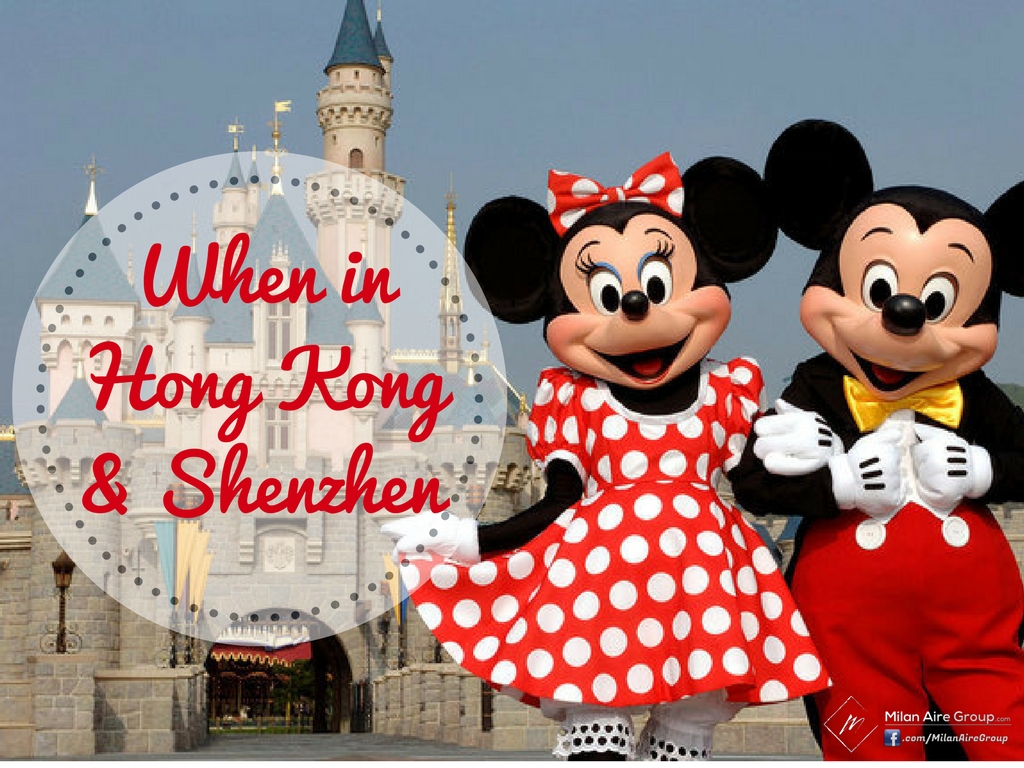 One of the great cities not only in Asia, Hong Kong is exciting, fast-paced and always changing. That means that for tourists, it can be hard to know what to see and do since everything always seems to be in flux. But there are a few iconic experiences that everyone should have, as well as some special moments that take a while to figure out on your own.
Hong Kong is such an exciting, lively and vibrant city, that really lives up to it's term: "East meets West". It has a great mix of both Western and Eastern, both when it comes to culture, food, shopping, and architecture. It is a city that has "everything". On any given day, you can head to a fishing village less than an hour from downtown, lie on a beach and go shopping bonanza in one of the many flashy shopping malls or back-alley markets. After a busy day, you can wind down at one of the city`s restaurants that hold world-class standard, before heading out in the evening to any of the endless numbers of cafes and bars. What`s not to like about Hong Kong?
Brief History
Hong Kong has a special history, being a colony of the British Empire from 1842 before occupied by Japan during the Pacific War (1941-1945) while the British again resumed control from 1945-1997. The British periods have greatly influenced the current culture of today's Hong Kong.
Arrival
Our transfer from HKIA to Rambler Garden hotel is provided by the travel agency who booked our trip. This hotel is very far from the city downtown and you have to pay quite a bit if using a taxi. It's also a little far from the main road and you need to walk there if there is no taxis in front of the hotel.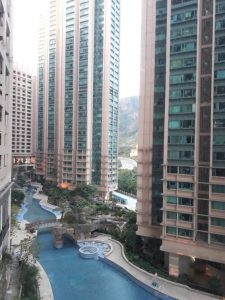 All the basics are there, hair dryer, toiletries, TV etc. The room is clean but small though. As the hotel is part of a condo development, its pretty self contained. At the basement, there is a supermart, Cafe de Coral, Soup in a Bowl, newspaper vendor, laundry shop and some shops selling things to tourist. The hotel attracts a lot of China nationals and it can get crowded and noisy at the lobby!
How I Experience the best of Hong Kong
Half Day City Tour
Victoria Peak
The highest spot in Hong Kong offers a spectacular vantage point from which to see the hustle and bustle of the day as well as the breathtaking night view and colorful city lights.
Aberdeen with Sampan Ride
A fishing port for more than 100 years, it is ripe with well-preserved traditions and plenty of wild tales. You can first stroll to take it all in and then take a sampan ride to enjoy the lifestyle or enjoy some Dim Sum and fresh seafood in a floating restaurant.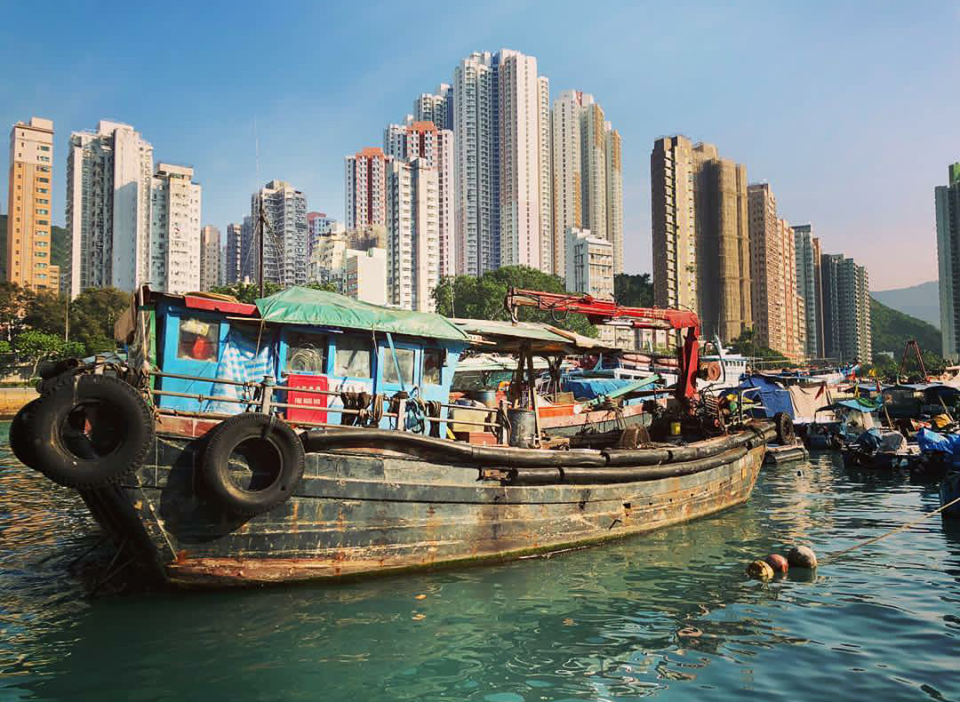 Tsim Sha Tsui Promenade
Nestled wonderfully along the scenic Tsim Sha Tsui Promenade, the Avenue of Stars is a seaside promenade that offers marvelous views of its iconic skyline and Victoria Harbour. Modeled after LA's Walk of Fame, this fabulous walkway is also dotted with hand prints, autographs and statues of Bruce Lee, Jacky Chan, Michelle Yeoh and other notable figures in Hong Kong's film industry.
Hong Kong Disneyland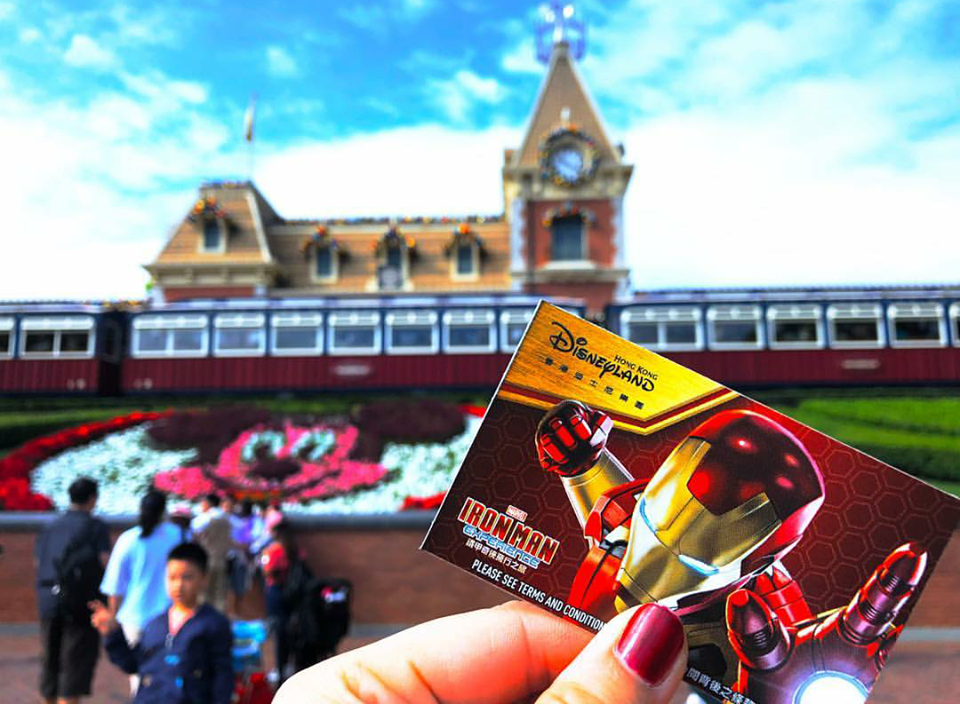 The place, itself, is magical. Most of the staff members are friendly and accommodating. We were there on a Saturday and the place was packed.
Highlights include:
MYSTIC POINT: Here you will be extended the privilege of a ride in Lord Henry Mystic's "Mystic Magneto-Electric Carriage" to view his private collection by engaging all your senses with a front-row experience. At Mystic Point, you can't always trust your senses. Discover for yourself what is real and what is not!
GRIZZLY GULCH: Be a Wild West pioneer at the world exclusive Grizzly Gulch! Board on the Big Grizzly Mountain "Runaway Mine Cars", the multi directional terrain coaster, to experience a unique and innovative runaway adventure.

TOY STORY LAND: The exclusive Toy Story Land, toys from your favorite Toy Story films for playtime in Andy's backyard with the 3 larger-than-life attractions: RC Racer, Toy Soldier Parachute Drop, Slinky Dog Spin!
MAIN STREET, U.S.A. Travel back to the Main Street that Walt Disney remembered, a quaint 19th century American town on the verge of boom, yet filled with rustic charm. Everywhere you look; the air will reverberate with energy – from dazzling parades with a host of Disney Characters to the spectacular fireworks in the evening.
FANTASYLAND Journey into the realm of imagination where anything is possible and fairytales come to life. The "happily ever after" experience as you meet the Disney Princesses, soar through the air with Dumbo.
ADVENTURELAND The mysterious and exotic jungles of Africa and Asia where excitement and fascinating adventures await you. Prepare to be immersed in a 'wild' musical or explore the unknown on a Jungle River Cruise.
TOMORROWLAND Step into the world of tomorrow where you'll battle evil robots, traverse alien landscapes, soar at warp speed in a spaceship or meet up with the mischievous Stitch.

Our Verdict
We loved Disneyland. There is just something so special and magical about Disneyland and Hong Kong Disneyland captures this well. You only need to see the smiles on the faces during the parade to know this is one great place.
Night Market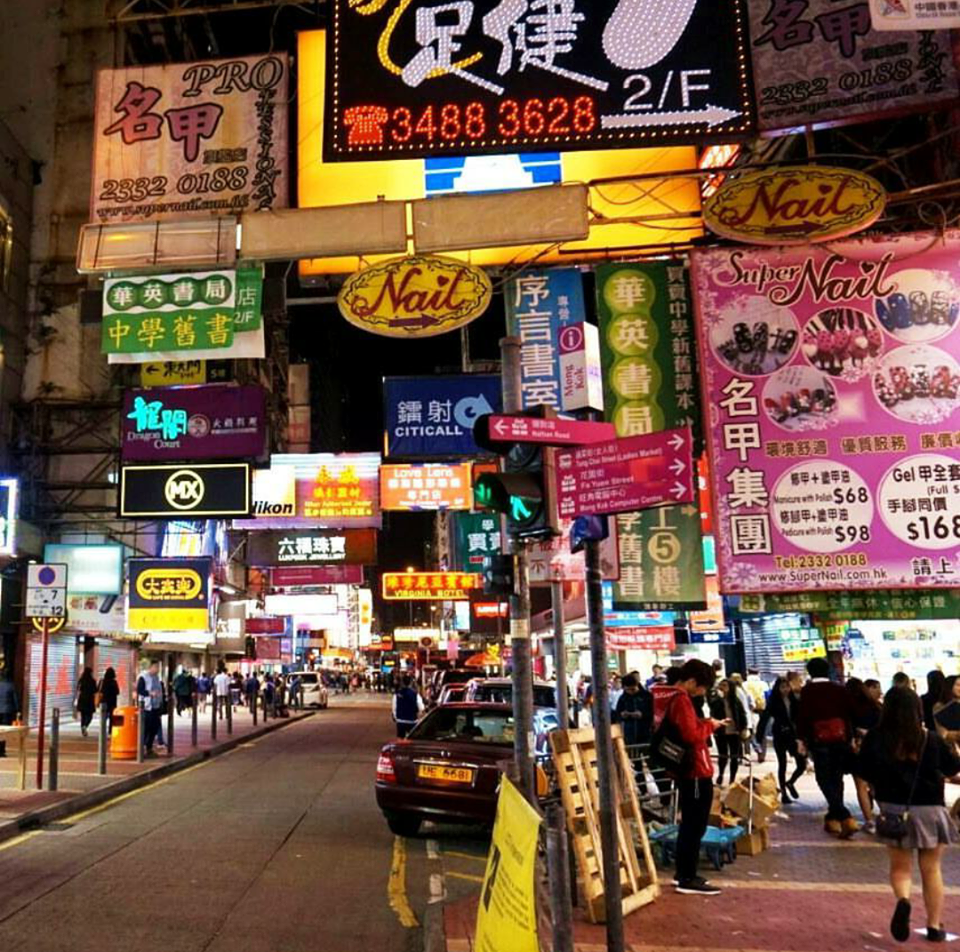 After a whole day of Wandering around the City and Disneyland, we were transferred back to our Hotel. Instead of staying at the hotel, we decided to push through with our plan of visiting the night market and went to Mong Kok.
The hotel was far from town/main shopping areas and since it's already 10:30 PM when we arrived at the hotel, the only option you have is taking a taxi. It's a very long way and gets kind of expensive.
Ladies Market- Mong Kok
Located in the heart of Mongkok District, the market is jammed full of shops, street side stalls for bags, accessories, inexpensive men and women clothing and toys. It is a must do for serious hagglers and those who love bargains.
Time to dust off those bargaining skills. All prices at the Ladies Market are negotiable, and the sellers will waste no time in trying to fleece naive tourists.
Assume everything is at least 10% overpriced, if not 20%. Start at a low price and bargain with the stall holder until you reach a price you think is fair. If they won't budge, take your business down the road as the same or similar product shouldn't be far away. Be warned, Hong Kong market sellers are old veterans and can appear aggressive, but the bargaining is just part of the game. In fact, if you get a good price, they will often offer you a compliment afterwards.
Street Food in Mong Kok
In the Street of MongKok, tourist has a chance to sample and taste local specialties. The most famous Hong Kong street food is curry fish balls, deep-fried stinky tofu, eggette, Hong Kong waffles as well as Hong Kong Milk Tea. With a fair price, they are very popular for locals.
Shenzhen, China
Right across its border, Hong Kong's perhaps less sexy sister, Shenzhen.
The best way to travel from Hong Kong to Shenzhen is by MTR subway. This connects the two cities directly and is the fastest and cheapest way to travel.
The journey to Lo Wu takes just under an hour, after which you can expect 30-40 minutes of border formalities before entering Shenzhen.
Shenzhen Experience
Once we have reached Shenzhen, we went straight to the hotel, The Lee Garden Hotel, to put our heavy belongings after which we packed our important documents and put it in a small bag before leaving as placing our passports in the hotel room is not a great idea. Don't trust hotels when you are overseas even how good their ratings are.
We went to Dongmen Shopping Street in Luohu, Shenzhen, for our night shopping trip.
Dong Men Pedestrian Street
Just across my Hotel – Lee Garden Hotel, Dong men pedestrian street is an area which consist of a lot of shops and mini stalls. You can find whatever you want ranging from souvenirs, clothes, bags and hand made curtains. All are sold at a very cheap price and in good quality. Plenty of food stalls, hawker stalls and restaurant as well as fast food restaurant available and it is very near the lao jie metro station. It is the best place to shop if you are interested in shopping.
Dong Men Street Food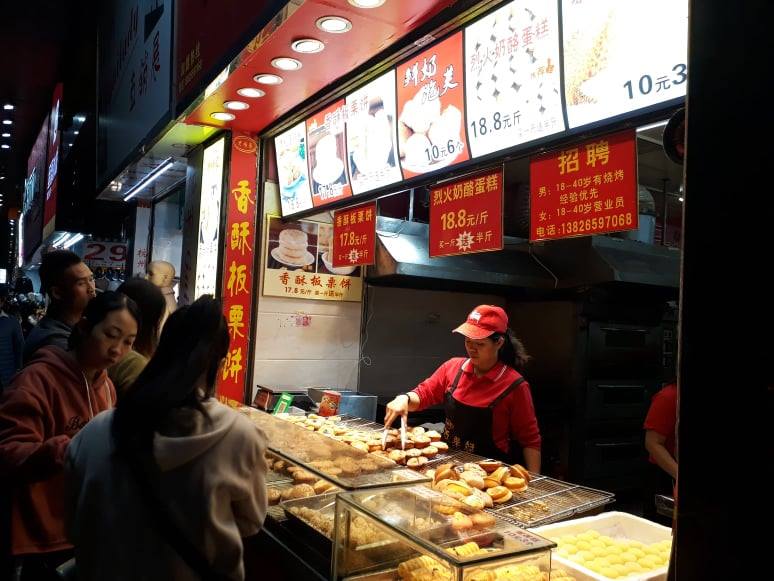 At night, Dong Men turns into a different place all together. It's streets, once bustling with busy shoppers, are now packed with mobile street food carts.
You can buy it on the streets of Dong Men after seven at night. But the real Dong Men street food market is not where all of the shops are. The real street food market is across the street, down an alleyway, hidden away from the world behind tall buildings and barbecue smoke. In this market you will find stalls, equipped with tables, where you can eat until you are full of barbecue lamb, Taiwan pancakes, and beer.
Shenzhen is the perfect day trip to Hong Kong for those who love shopping.