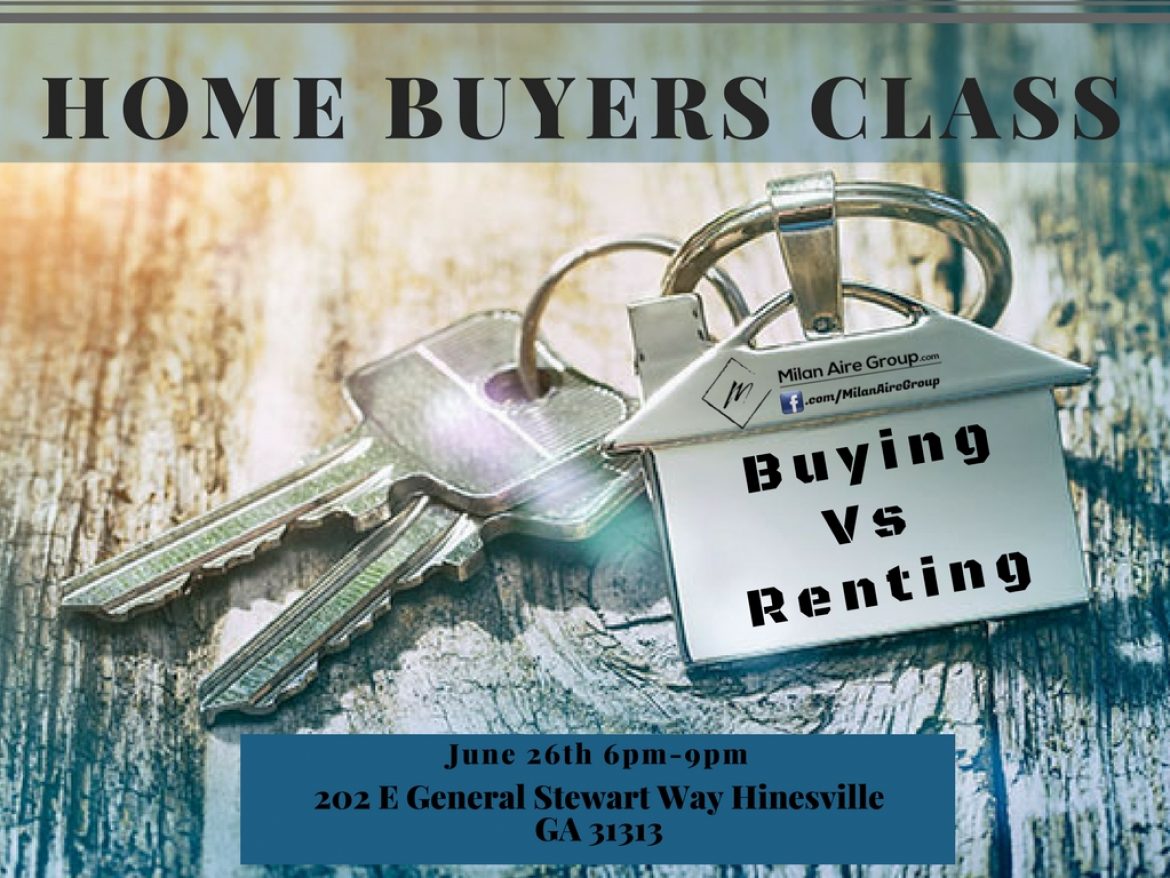 Most of us are in one of two situations: we are either renting a home/apart, or we have decided to purchase a home in an area that we enjoy and plan on living in for a certain amount of time.
Given how different everyone's situations and circumstances are, this is far more than a "One size fits all" solution. I will do my best to break down some of the biggest pro's and cons of Buying Vs Renting a home.
This will give a better idea of what might be the best for you, where you are currently at. As well as help to give you some insight into what you might need to expect if you decide to purchase or rent a home in the near future.
You might be surprised to know that as of 2015, CNBC reported that home ownership is at its lowest level in nearly half a century ( the mid-1960's), at 63.4%. This reduction in home buying can be attributed to a few factors, some of which are economic factors, Baby Boomers choosing to downsize homes, higher priced houses in many highly populated areas, as well as high student loan amounts that make it difficult for younger potential buyers to put together the money for a down-payment on a home.
If you are a renter interested in purchasing your first home, or a current homeowner that is unsure if you should make a change and go back to renting a home, then please stay with me. Were going to dive head first into relative costs, pros, and cons of buying vs. renting a home.
Costs associated with home ownership
One of the most important and immediate things to consider when deciding to purchase a home is to be aware of the upfront costs associated with purchasing a house, as well as the long-term costs that not everyone will take into consideration when ultimately deciding between renting and buying. There are numerous up-front costs of purchasing a home, which include;
Earnest money: When you place an offer on a home, it is customary to place a small percentage of money down with your offer to show that you are 'serious' about your offer to buy, and that you have no intention of walking away from the offer, bearing obvious unseen circumstances. It's reasonable to expect that the amount of Earnest money will vary from place to place, but you can usually safely say that it is anywhere from 1%-3% of the homes listed value. If your offer is accepted by the seller, then the Earnest money will be deposited into a special account and they will use that money as a credit towards your closing costs.
Closing Costs: While there are some sellers that will pay your closing costs, that is not the norm in all areas, and it is to be expected that you, as a buyer, will be responsible for paying your own closing costs. Closing costs is a general term used to describe any and all costs and fees accrued and associated with your home buying process. Some typical closing costs to expect are;
Home Inspections: always a great idea with all homes that are not new construction, some lenders will even require you to have an inspection performed before approving any loan amount. Inspections can vary from company to company, and from area to area, however, you can typically expect to pay anywhere from $300-$500 for a good home inspection.

Appraisals: This is the process where lenders require an appraisal to be done, to ensure that the selling price of the home matches up closely with what the house is actually worth, before approving a loan. A typical appraisal will range anywhere from $300-$500 also.

Other closing costs: Other costs you can expect to pay for at closing include homeowners insurance, property taxes, loan origination fees, credit report costs, title insurance and transfer taxes.
In addition to the upfront costs that you pay for purchasing a home, you will also have re-occurring costs, that will be billed to you on a monthly, semi-annually, or annual basis. Some of these costs include; Loan repayment amount( aka your monthly mortgage amount, a usually, fixed monthly payment for the life of the loan. Typically 15 or 30 years). Property taxes, homeowners insurance, private mortgage insurance, utilities, maintenance, i.e. appliance repair, ac unit upkeep, pest control, carpets, hardwood floors, lawn care and maintenance.
Costs associated with renting a home
Now it's time to delve into the costs that come along with renting a home. While you will quickly see that the total upfront costs of renting a house or apartment are going to be significantly lower that paying for closing costs, appraisals, and maintenance, however, here are still upsides to owning your own home, and we will get to that part soon.
When you go to put in an application for a rental home, it is to be expected that you will encounter the following costs:
Security Deposit: This can range from being equal to one month's rent and up. Property owners and managers use this money to help offset the costs of repairs that they may have once you move out, if you stop paying your rent, if you break your lease and other situations.

First months rent: In addition to the security deposit, many landlords will require the first months rent upon move in as well.

Pet- deposit: If your house or apartment will allow pets, and you have some furry friends, you can expect to pay a pet deposit. This will range from house to house, but it's not unusual to see a deposit amount ranging from $250-$500 per animal. These deposits are usually non-refundable, and they use this money to help offset the cost of any pet related issues that the house might have as a result of your animal living there.

Renters Insurance: Always a good idea, renters insurance is becoming commonplace at many rental agencies, and they need to see proof of rental insurance at some rental companies before they will allow you to sign a lease. Depending on the area, the value of your personal property, and several other factors, you will be given an amount for renters insurance.

Utilities: Some apartments will include certain utilities within your monthly rent, but you can expect to have to pay for several of the utilities on your own. Usually, you will be asked to put down a deposit amount for certain utilities before they will turn them on: propane, gas, electric, water, etc.
So what is best for me?
I hope that everything has been clear and easy to understand up until this point. As I'm sure you can see, there are many advantages and drawbacks to both options, it is entirely dependent on your current situation and what you feel is the best fit for yourself and your family. We would love to be able to discuss with you the pro's and con's to renting and buying, and answer any questions that you might have.
We do conduct a monthly home buyers class, geared at making sure any and all potential buyers are made fully aware of as much information as we can give out. We understand that home buying is a stressful time, and it's easy to get overwhelmed. We strive to make a different experience in buying your home and gear you with as much knowledge as possible. Please consider joining us for our next class on June 26th. We would love to help you!